Molinari con
la mosca
Let's
stand out
A timeless
classic
The most famous and best-loved Molinari rite of all time was created in the bars of Rome's La Dolce Vita. The unexpected contrast between the sweet aroma of Sambuca and the bitterness of a roasted coffee bean has made Molinari con la mosca a unique and refined experience in bars all over the world.
MOSCA? SÌ, GRAZIE!
JUST AS NOT ALL DOUGHNUTS TURN OUT WITH A HOLE (YOU CAN'T WIN THEM ALL),
LIKEWISE, NOT ALL FLIES ARE BORN TO BOTHER US.

Who has never heard of Sambuca con la mosca?
This way of serving it, which combines the sweet and soft aroma of the liqueur with the bitter and dry aroma of the roasted coffee bean, is an attempt to reconcile two apparently opposing worlds that were actually made for each other. The bitter caffè corretto ("corrected coffee") with a drop of Sambuca is the proof, so much so that it first became a fashion, then a real tradition. On the origins of Sambuca con la mosca, however, speculation and anecdotes abound. One of the most entertaining ones, dense with splendid references, concerns Federico Fellini's film "La Dolce Vita". It seems that while making this masterpiece of Italian cinema, Marcello Mastroianni, Anita Ekberg, Walter Chiari and the other actors found themselves during their breaks in a cafe on Rome's Via Veneto.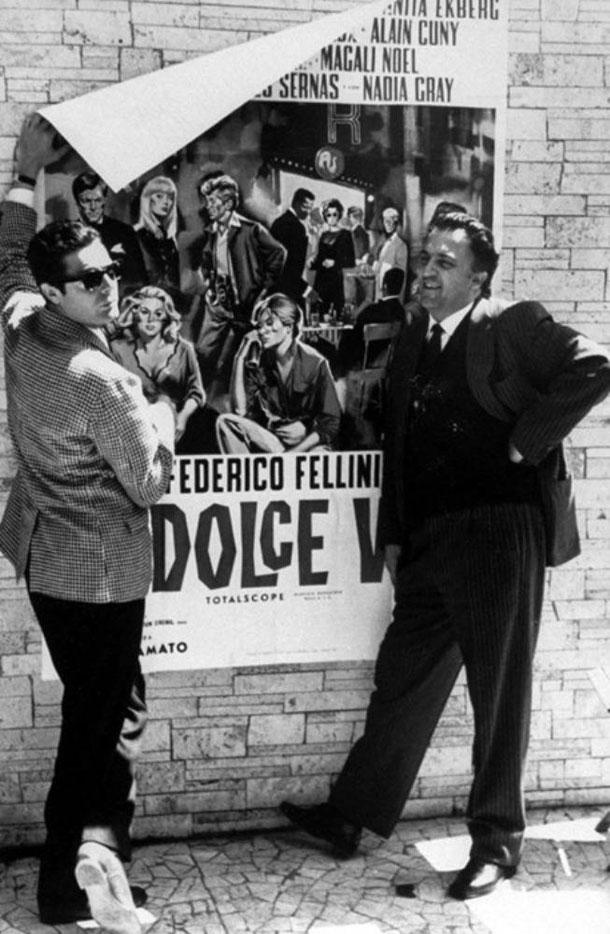 One day, one of them jokingly dropped a coffee bean into a glass of Sambuca, then started shouting:
THERE'S A FLY!
Those were roaring years, when the joy of living and the desire to have fun were at their peak. So it's nice to think that everything really began like this, under the creative and irresistible drive of a unique period in Italian history.
If you enjoy it like this, also try: