Molinari Rites
How do you drink Sambuca Molinari?
There is no single answer, because there is no single occasion.
Every moment is a good one, provided it's in the company of the right people.
At the table
Banter, jokes, food... lots of food! Is there an Italian who doesn't know what we're talking about? Nothing is more authentic at a family lunch or dinner than ending the meal with a liqueur that toasts the pleasure of dining in company.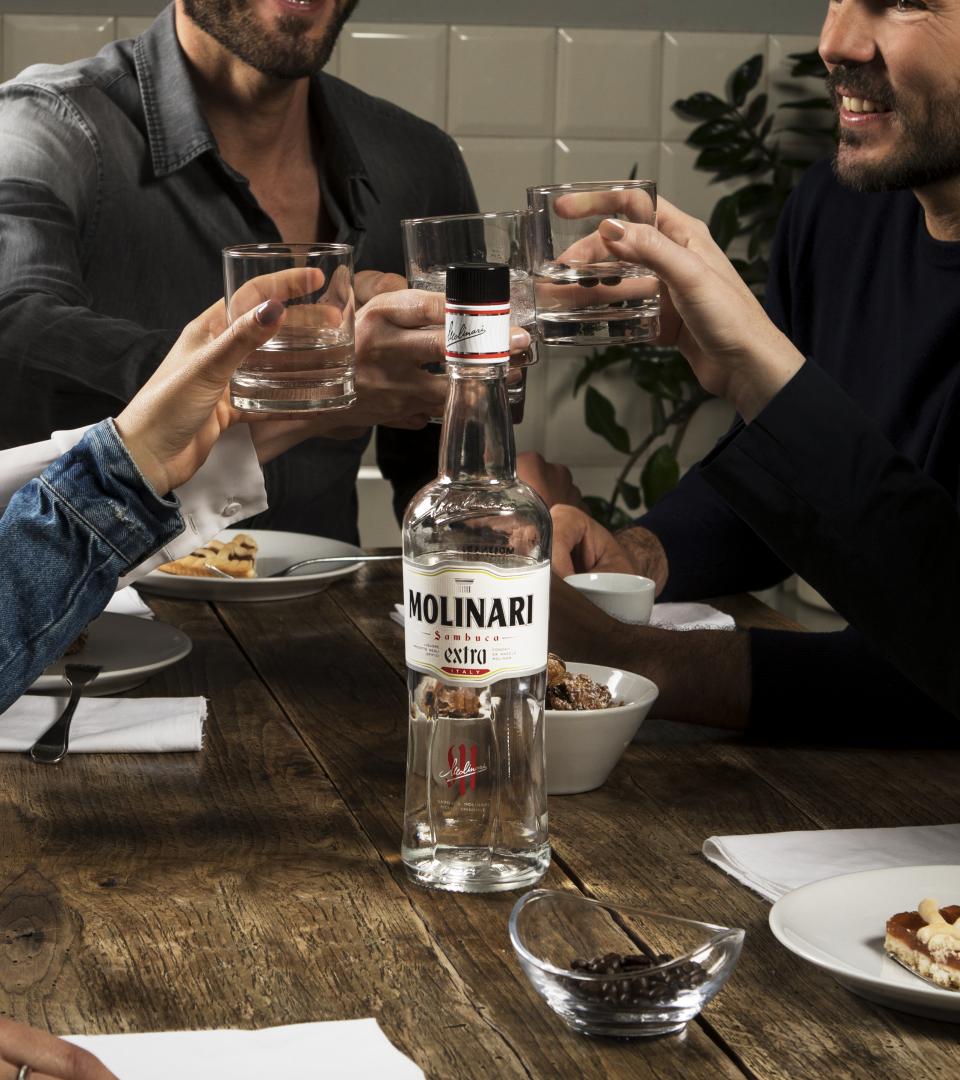 At the bar
The bar is the ideal place to enjoy a break with friends. Con la mosca (with a "fly" - a coffee bean), in coffee, or as an ammazzacaffè (an "after-coffee")... Molinari is a timeless Italian rite that never goes out of style.